Wanted:Couples for a Forever Session

👇 APPLY HERE 👇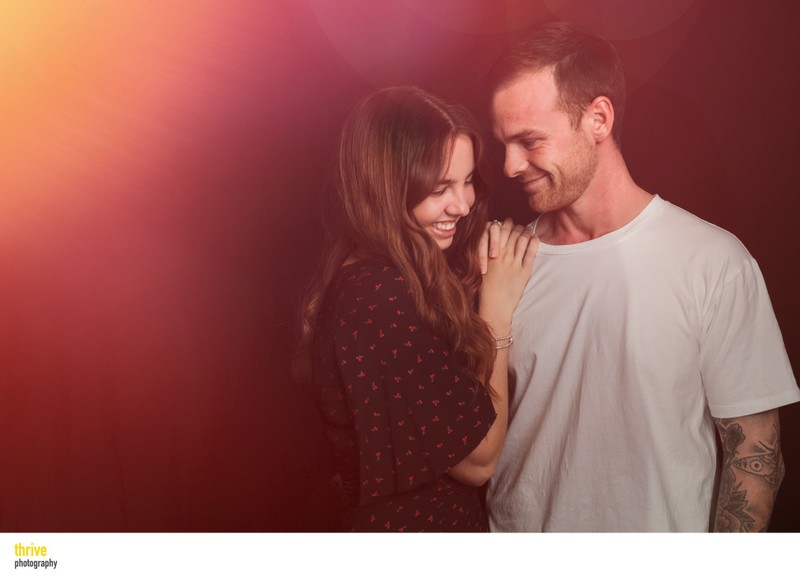 WANTED: Authentic Couples to participate in a Forever Session


We want to go beyond just taking pretty pictures and capture the essence of what makes you both uniquely "you" ❤️. It may be those dumb private jokes that always makes you laugh, maybe the tattoos that mean something special to you both, or it might be something as simple as the way you look at each other that only you understand.

We want to create your special moments that represent who you both are as a couple with what is actually important…the funny, the quirkiness, the intimate, the brilliant and the unique. We call this a forever session. We do this so that you will always have that awesome benchmark of the mind-blowing and all-consuming love that you have for each other to look back on as the years roll by. 😊 A testament to who you are before you begin the exciting journey of marriage and the changes that it brings.
Those that are chosen will receive a gift certificate that covers the session fee and the balance can be use towards purchasing wall art for you to display that will be a reminder of the love for each other every day you see it for the rest of your lives.
If you or anyone else you care about would like to participate, please fill in the form below, and we will get back to you as soon as possible.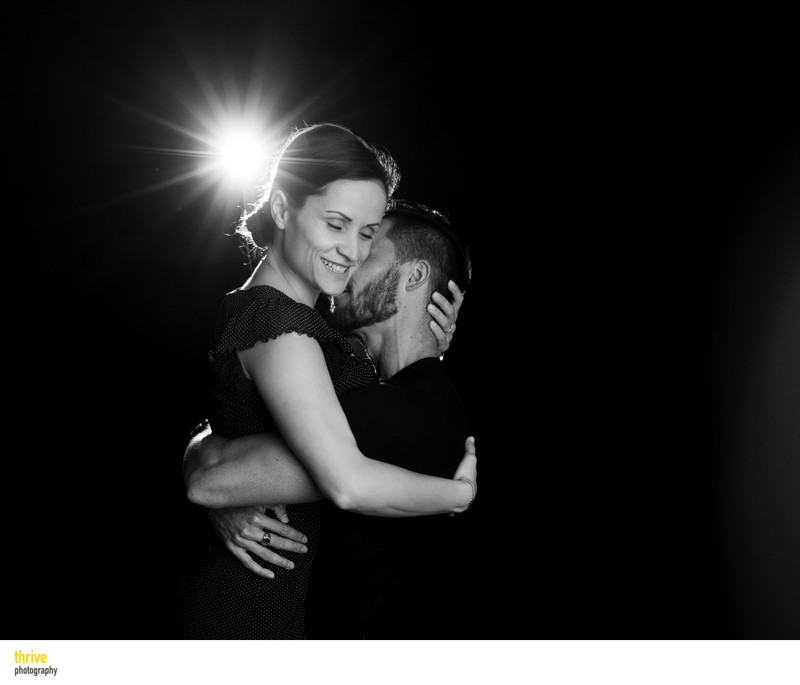 REVIEWS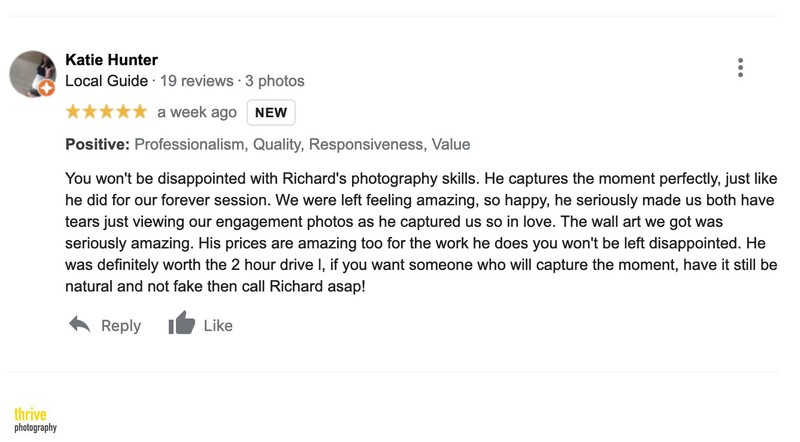 👆 APPLY AT THE TOP OF THIS PAGE 👆
FAQ's
Can you tell me more about the gift certificate?
The gift certificate is for $300.00. That covers the $150.00 session fee and the balance can be spent on wall art.
Full details are on the actual certificate when you receive it in the mail.
Can we bring our Fur-kid? Absolutely. We love photographing fur babies. If they are part of your life, we would love to have them in.
When and Where?
The photography sessions will take place at our photography studio located at Thrive Photography 3/101 Brisbane Road Mooloolaba Sunshine Coast which is on the main road just past the Bowls Club over the bridge.
We are officially open Wednesday to Sunday, but we do photograph on Mondays and Tuesdays by appointment. We have spots available in June and in July.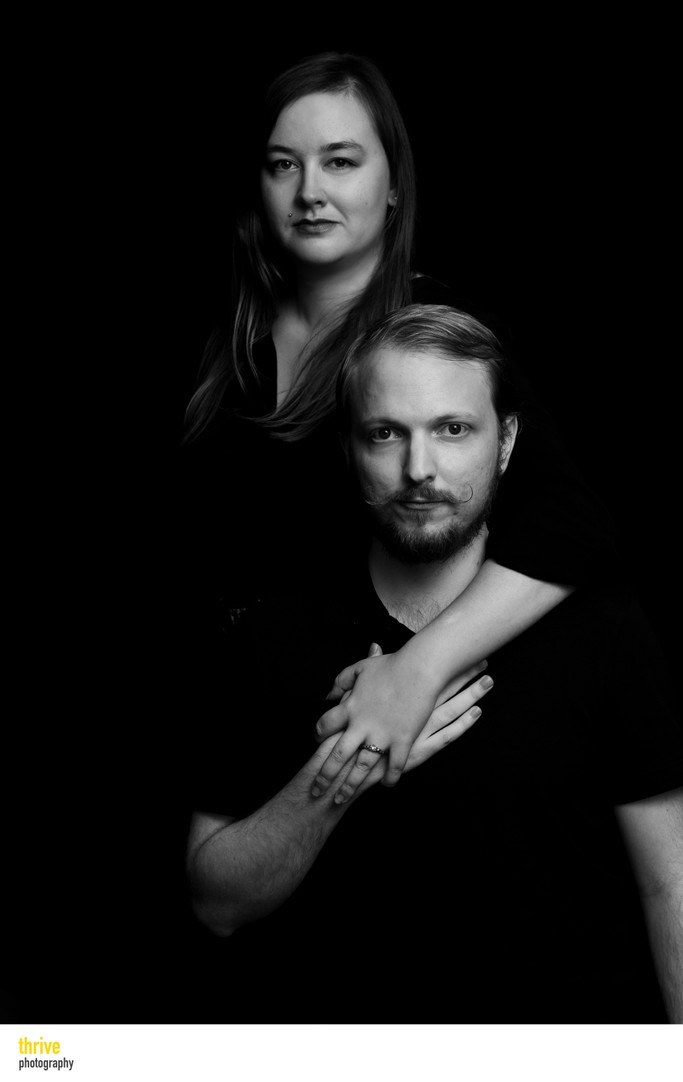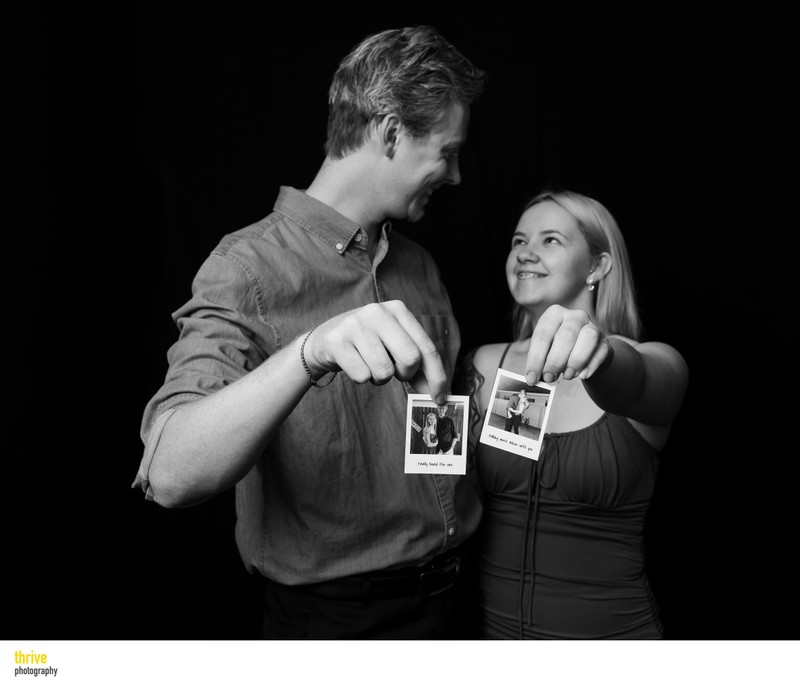 👆 APPLY AT THE TOP OF THIS PAGE 👆