WANTED:
🐶Crazy Dog Ladies😜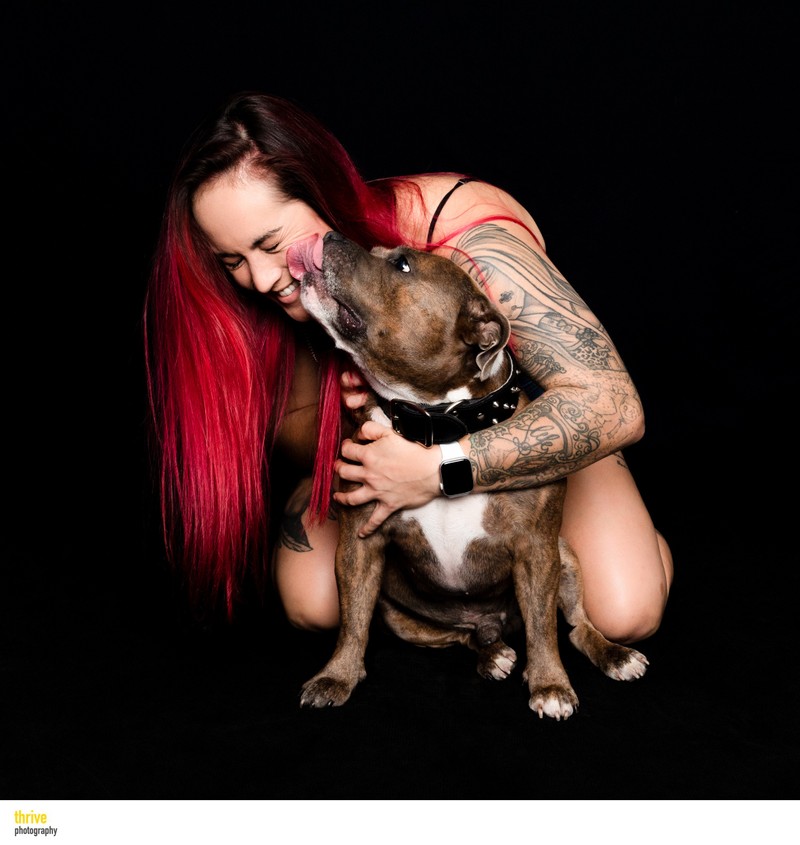 👇APPLY HERE👇
We are looking for Crazy dog ladies and their fur kids to be photographed in our studio environment.
We want to capture in photographs that special bond you have with your fur baby.
We get that your dog/s are more than "just a pet". That you love him or her the same way that you would love a son or daughter❤️ . That some of your friends probably think you are nuts for letting them own the couch or bed and that your life seems to revolve around them ☺️. We also get that they are your best friend and that you could not imagine life without them 🐾
Those that are chosen will receive a $300 gift certificate that covers the session fee the balance towards artwork. We are limiting this to 6 ladies. This could be anyone of any age over 18, we are simply after genuine dog lovers.
What our fur mums are saying


👆APPLY ABOVE👆
Frequently Asked Questions
Can you tell me more about the gift certificate?
The gift certificate is for $300.00. That covers the $150.00 session fee and the balance can be spent on artwork. Full details are on the actual certificate when you receive it in the mail.

Is your studio pet friendly?
Yes. We are located on the ground floor and are close to a park should they need to go for a walk or the toilet.
When and Where?
The photography sessions will take place at our photography studio located at Thrive Photography Suite 3 /101 Brisbane Road Mooloolaba Sunshine Coast which is the main road going into Mooloolaba. We are looking at completing this by February.
👆APPLY ABOVE👆