My wedding photography Style
People sometimes ask me what my style is. This is actually a difficult question to answer. The reason it is a tough question is that I find it hard to put it into one word. In recent years (particularly in the USA) there has been popular terms like Vintage, Boho, Photo Journalistic, Documentary, Traditional, Classic, Architectural and Natural used a lot.
If pushed I guess I would like to simply say that I am a Storytelling Photographer.
Personally I borrow from a few styles. As time has gone by I have taken skill, inspiration and techniques from different genres, and they have morphed into what you see in my photos.
So the following are the styles I see myself in and a description about each genre.
"Big"Photos.
For every wedding I photograph, I always want to set up at least one epic shot that is visually beautiful but also tells the story of the day. I like to do this so that my couples can have a photo that they would be happy to hang on the wall of their home. One thing I have noticed over the years is, that the photos that couples tend to choose as canvas's or large prints are the ones where they are not so prominent in the frame. I feel the same way. Personally I do not want a giant picture of my face hanging on the wall that I have to look at every time I come home :). So these photos tend to be bigger featuring something that is important to the couple BUT where they are a bit smaller in the image.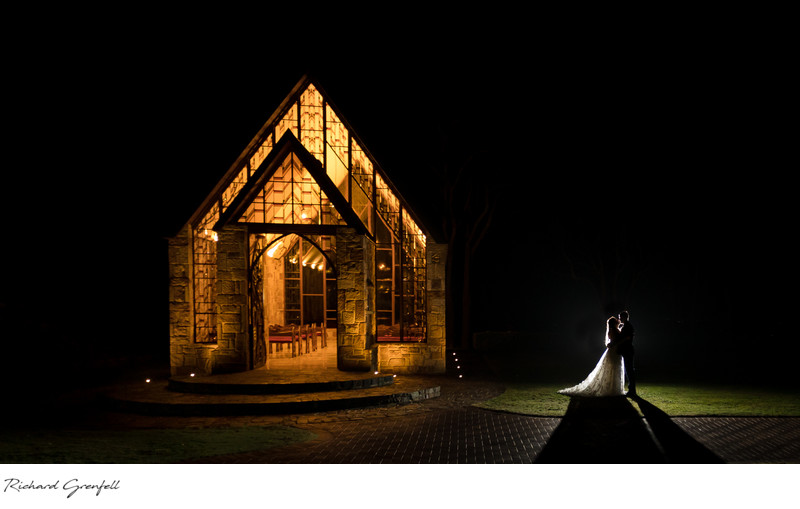 This was at The Chapel at Montville. Bec and Jeff wanted something a little different.
So we did this at night. I put a strobe behind them to light them and this is what we came up with.

Photojournalism / Candid / Documentary
When people talk about photojournalism I feel that often what they are looking for is candid photos. They want photos of themselves and their family and friends just being themselves. I really understand that, as this is what I like.
There are journalistic wedding photographers who are really strong on following the rules of journalism. This means that can not alter anything in a scene, cannot direct or move people into nice light, cannot set up detail shots and so on. This is actually really difficult to do well because you are completely relinquishing control of the photographic conditions… mainly the light. There are a few photographers in the US like Tyler Wirkin who do this exclusively and I greatly admire their work.
So what about me? Well, I photograph the majority of day in a journalistic manner. I want the real smiles, laughs, tears, absurd and funny as it unfolds.
Sometimes I do things like suggesting people to move into a location where the light is nice. This could be as simple as moving people near a window. Or maybe move to a nice location with a clean background. After I do this I just get people to be themselves and capture natural expressions and genuine reactions. This is not strictly photo journalistic photography. I do think it is a good compromise with essentially the same result but utilising optimum photographic techniques to produce visually beautiful photos.
Very much a candid photo.This groomsman did the splits on the bridal party entrance. He also split his pants lol .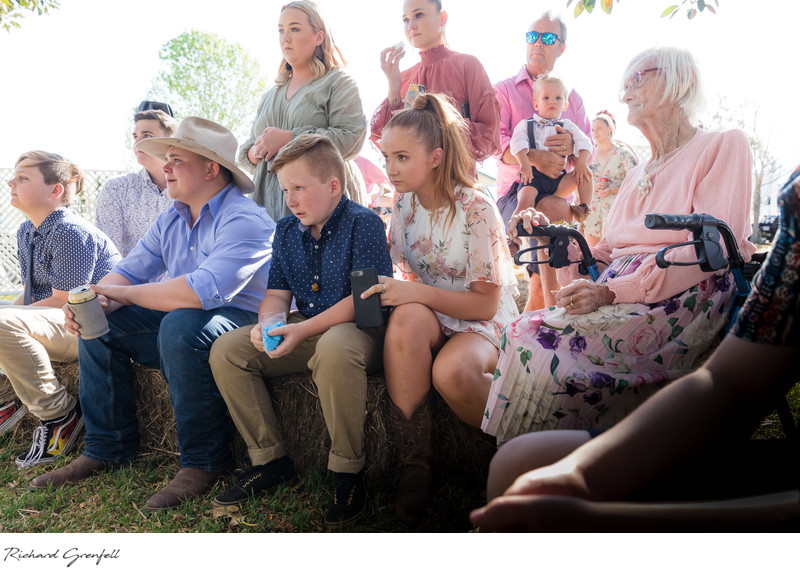 A beautiful candid moment during the ceremony. This awesome family was completely overcome with emotion.
Side note: The lady on the right was 99 years old when this was taken. She outlasted most of the guests at the reception.


Traditional
Traditional wedding photography has a bad rap. People my age have grim memories of irritable photographers with pocket protectors forcing people into super posed scenarios. I can speak from experience here, my wedding photographer was not very pleasant... I will not say any more than that.
Traditional photos for weddings are generally super camera aware images where people smile at the camera or weirdly stare into the distance from a list of canned poses. Because the majority of people are not trained models, the thing I notice with this style is that the images tend to look very forced and unnatural.
The time I do traditional wedding photography is for the formal family photos before or after the ceremony. I might sound like I am contradicting myself but I think it is really important to get some nice clean shots of the family all together all looking at the camera. The reason I think it is important is because often it might be the last time everyone is in the same location again. These photos become super valuable as the years tick by. I keep it simple and get it done in a timely manner as possible and make it as fun and easy as I can for everyone involved.
*EDIT - December 2019 * . The importance of this was emphasised because of a wedding I photographed in August. Sadly, a very elderly grandmother who attended that wedding passed away. It was not unexpected but sad nonetheless. Taking those was a little challenging at the time as she had dementia and it was an emotional and trying time for everyone. They are literally the last photos they have together.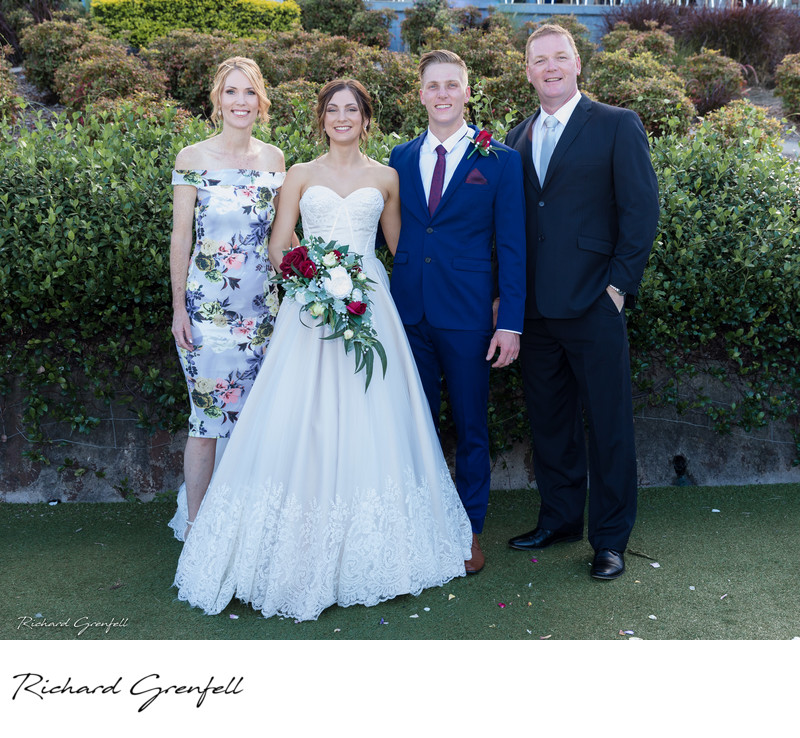 Traditional family formal photo. This is a nice clean family photo with everyone looking at the camera.
Romantic
I do necessarily mean kissing photos when I say this. What I mean is more stylistically and the feel. My photos have been described as soft and gentle which lends them to looking and feeling romantic. This is achieved by paying close attention to what the light is doing. My definition romantic photos are intimate images. I look for quiet moments together where a couple are just being themselves…..those loving moments that are unique to all couples. I don't think you can force this feel, you need to let it happen. I like to suggest a location that works for photos, put my couple in that location and just let them do their thing. I know that sounds a bit vague but it usually always works. The vast majority of the time the feedback I get is that these are their favourite photos.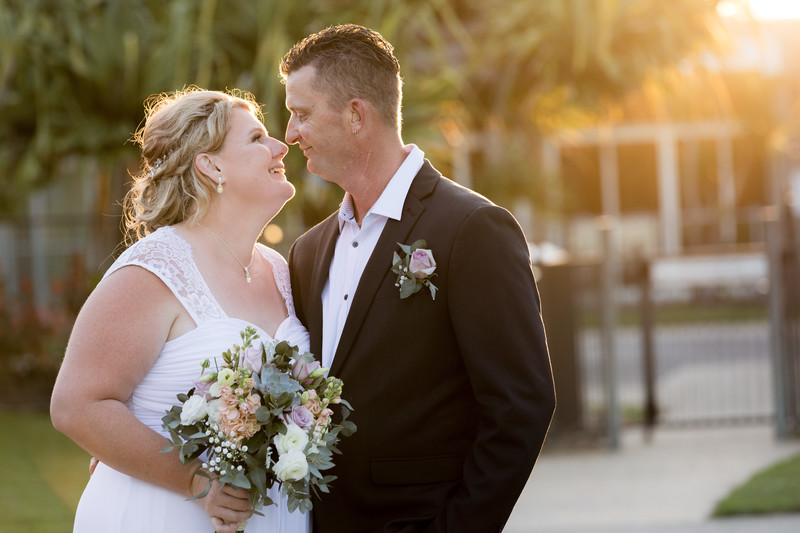 Megan and Dave just being themselves.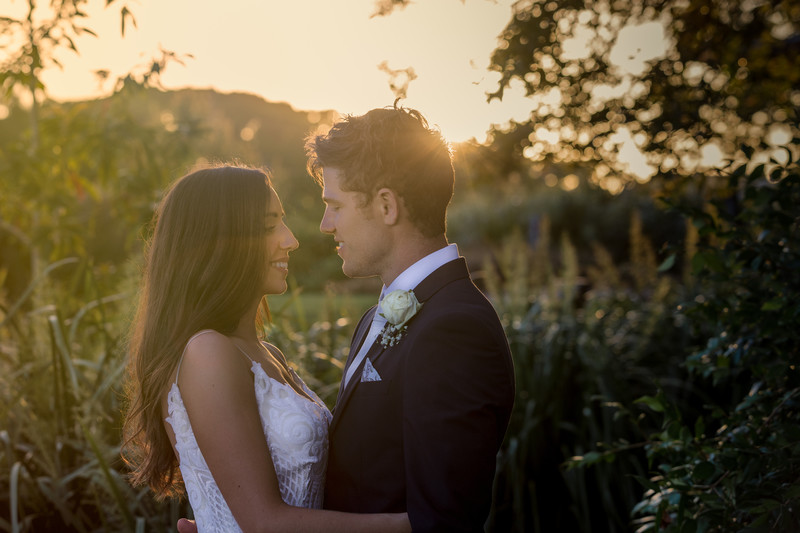 Sam and Corey doing their thing

Natural and Classic
When I hear this discussed the vibe I get is that people want photos to look essentially like it did at the time.
We have all seen those photographs where they just look wrong. The colours are pumped up or they are over sharpened. This is fine if that is what you are after, but I am of the personal view that this is a more stylised cinema sort of look as opposed to a photographic look.
Then there is what I call the "filter look" that you see on social media a lot. This a process that makes all the photos look like vintage film or make it very yellow or add incredible amounts of skin smoothing. I think it is fair to say these photos do not look natural. I am not against these at all. However, I just do not think they lend themselves to being timeless which I consider to be important for something as important as wedding photography.
Black and white is a nice way to achieve a classic look. I think this is because there are so many iconic photos in history that are black and white. For that reason I think we that mentally associate black and white as being timeless. I personally love monochrome photos. My lofty and unlikely dream is that a couple will come to me and demand that I shoot the whole wedding in black and white. It may happen.... you never know :-)
I look at it this way. People go to a lot of trouble to choose locations / venues, colour schemes and a million other details. With all the trouble that went into it, I personally think it is better to make it look like how it did on the day.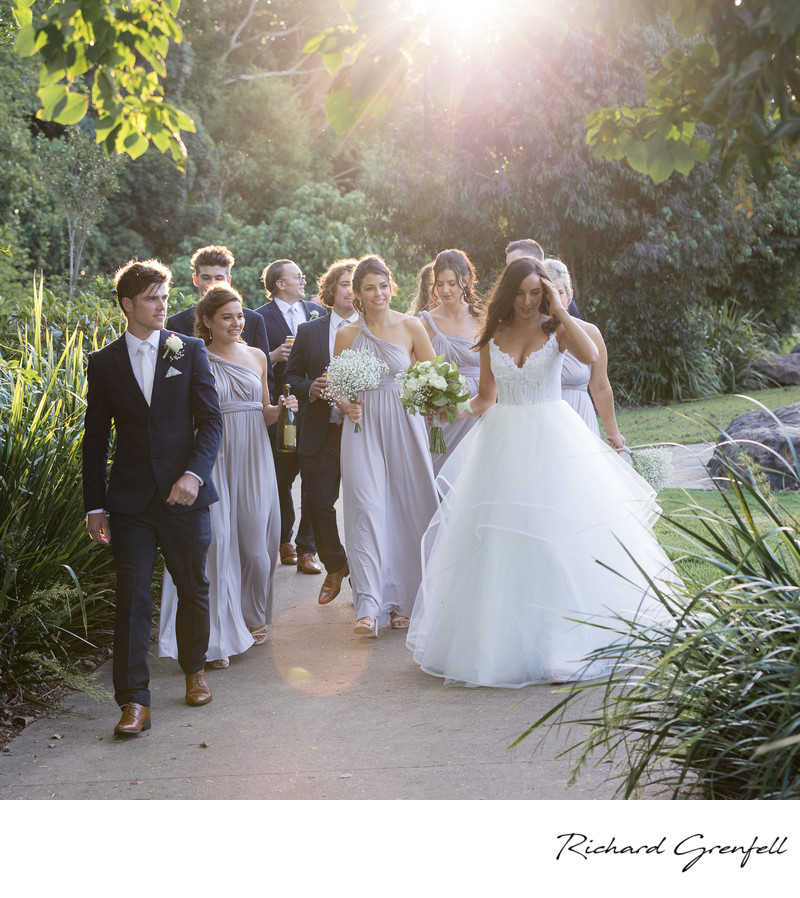 Very natural photo. This is how the photo looked when it came off the camera. Why would you change anything when it looks like this.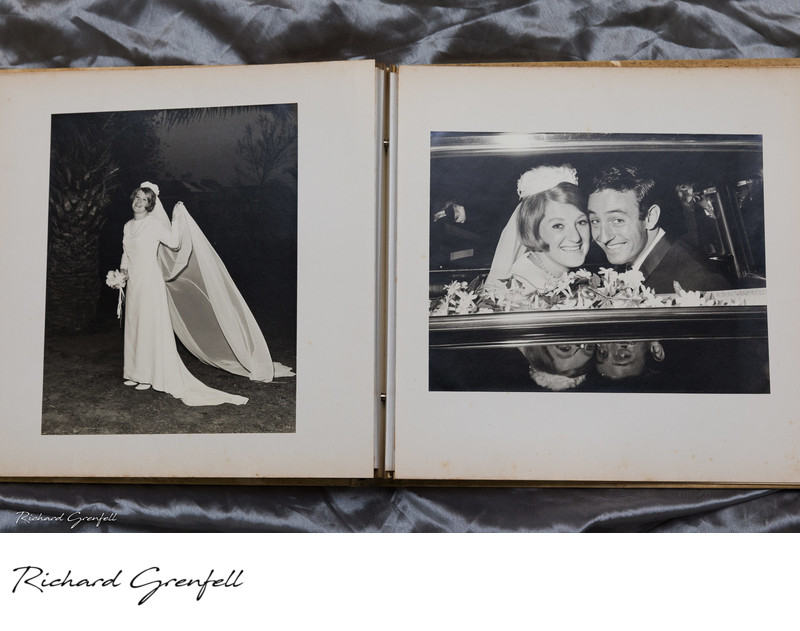 I did not take these photos, I could not have because I was not born yet... they are my parents :-) . I include this as these are very very classic photos. They still look great and honestly aside from the fashion, they look like they could have been taken yesterday. That is why I think it is important that wedding photography should look like actual photography.
Summary
So summing up, I do a mix of Candid, Natural and Traditional with a romantic look to them. My editing style leans toward how the situation looked on the day but relying on light (natural or added) to achieve certain looks.