Wedding Collections
Howdy. Thank you for requesting pricing.
I understand that when you are in the early stages of planning your wedding that it can be difficult to decide what you might need for your wedding day regarding photography. There are 8 million details to decide on. I know from first-hand experience that this is daunting and can be overwhelming.
So I like to keep this as pain free as possible. If you feel that you want me to capture the story of your wedding day all you need to do is book me for an amount of time you think you will need. When it gets a bit closer and should it feel like you need more photography time, you can simply move to a new amount of time as per the amounts below. So say you know for sure you need 6 hours of photography but might need 8.... Just book me for 6. We can adjust it if required once you nail down your timeline. No drama at all.
Same with albums or wall art. Not everyone wants them. So rather than have these options loaded into packages, you can decide if you in fact want them at any point in the process.
*** People who inquired prior to Corona please note*** If you are looking at this and wondering why my collections look different...here is why: Prior to the Covid-19 Pandemic I had different collections for different days. For example, I had a minimum of 6 hours for Friday and Saturday Weddings. With the Coronavirus turning the whole wedding industry upside down and couples having very different wedding requirements. I have decided to even further simplify my collections so that I can be booked on any day for any amount of time.
Collections
| | | |
| --- | --- | --- |
| 10 Hours | 8 Hours | 6 Hours |
| $2900.00 | $2500.00 | $2000.00 |
| | | |
| --- | --- | --- |
| 5 Hours | 4 hours | 3 hours |
| $1800.00 | $1450.00 | $1150.00 |
All Collections Include
High resolution hand edited photographs
Copy of the photos in an internet/social media friendly format
Pre Wedding consultations and timeline planning
Next day images
Unlimited print rights forever
Love Support and Guidance always included




---
Options and Products
Albums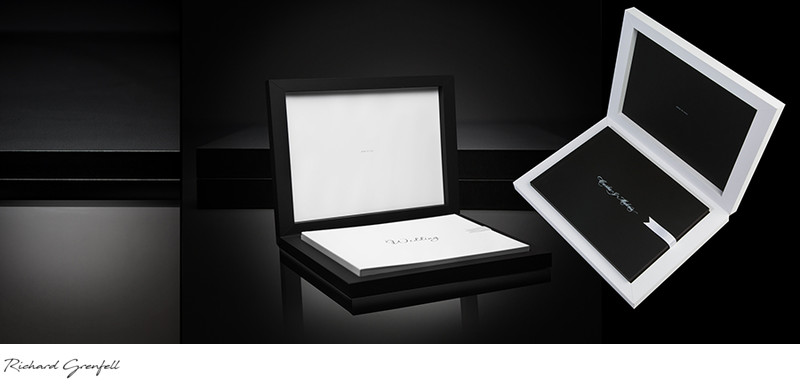 My Albums are all custom designed by me and handmade in Italy. I use a company called Graphi Studios who have been around since 1982 . Graphi Studios are considered by many in the industry to simply make the best albums in the world. They really are beautiful.
| | | |
| --- | --- | --- |
| Graphi 12x12 or 16x12 | Deluxe Album | $1400.00 |
| Graphi 8x8 or 12x8 | Deluxe Album | $1000.00 |
| Graphi 12x8 | Premium Album | $700.00 |
| | | |
If you want to hear me ramble on about Wedding Albums I made an embarrassing first time video you can do so HERE .
Engagement Shoot
When booking me for a wedding I offer a specially priced engagement shoot as an option. This is generally for 60 minutes and includes the digital files. You can use the files for invitations, a display on the wedding day, social media announcements or just the pleasure of having some beautiful photos.
Engagement shoot $250.00 **Please note this is only available for booked wedding clients**
Second Photographer
A single photographer cannot be everywhere at once. A second photographer can photograph different angles of the ceremony, capture more photos of guests when I am with you and generally add more diversity to the day's coverage. I would typically utilise a second photographer from the Ceremony to the Reception for 4 hours. Having a second photographer for the entire day is generally a waste the majority of time in my opinion. This is a good option for people wanting maximum photography coverage.
Second Photographer $550.00
Printing and Canvas's
The prints and canvas's I create are printed on the absolute best archival fine art paper and printed on the best available ink jet photo printers using genuine ink. The paper I select is an artistic decision based on the type of paper that best suits the image. I take an immense amount of pride in hand printing the images myself in my studio and producing prints that are correct and of the highest quality.
Price depending on size and framing. As a guide $300.00 to $950.00
Parent Albums
A small version of your wedding album can be purchased for parents or loved ones. This is an exact copy of the wedding album you will receive but in a smaller format.
Parent Album x2: $265.00 (cannot be ordered singularly, only available as a pair) .
Custom Printing
If you want a super large framed photograph, acrylic or metal print let me know and I can give you a quote. There are just too many variables to list here.
Pricing FAQ's
What does "Next Day Images" mean?
This means that I come home on the night of the wedding and get all the images from my cameras and get them imported into my computer and backed up. I then go through them a pick out 20-30 images from the day, edit them and either email them to you or post them online within 24 hours for you and your family and friends to enjoy. I am a strong believer in delivering photos in a timely manner. It probably stems from my sports photography background where speed was everything. I feel that next day images is a good service to offer that everyone appreciates and sets me apart a bit from other photographers.
What's the difference between the Deluxe Albums and the Premium Albums?
Just to be clear they are both *excellent* albums. The main differences are that the Deluxe album uses genuine Italian leather and linen where the Premium Album uses a leatherette or linen. Also, there are more options for colours and more interesting paper choices with the Deluxe album. It is bigger and the display box that comes with the Deluxe album is of a higher quality than the Premium Album. If you want to hear me ramble on about Wedding Albums I made an embarrassing first time video you can do that HERE
Tell me more about your second shooter/s?
The second photographers I use are talented local photographers. There are many excellent professional photographers who simply do not want to be a primary wedding photographers as they do not want the responsibility. I look for people who are good photographers but more importantly are good with people. I supply my second shooters with the camera and memory cards to use and take responsibility for the whole process. This is important as I can assure the same level of file quality as the other photos of the day.
OK OK I am sold.... Do I need to pay a deposit?
Yes. A deposit is required to reserve the date. Please be aware that in fairness to everyone I will not hold a date until a deposit is paid.