Preparing for Family Photos
What to Wear
The main thing is to wear colours that are complimentary to each other. Avoid colours that clash with each other like Red and Green or Green and Orange. If shirts or dresses have patterns, make sure that they are minimal rather than bold as that is all you will see in the photo.
Avoid T-Shirts with things like logos like Start Wars, Harley Davidson etc as they will stand out way too much in the images. Also avoid stripes and bold patterns.
If the session is outside in a park on the Sunshine Coast I avoid red and green completely. The reason being that if you wear green you will blend into gardens and if you are wearing red you will clash with all the greenery.
If you are not sure just default to darker colours like Navy Blue, Blacks etc. They always look good in any environment.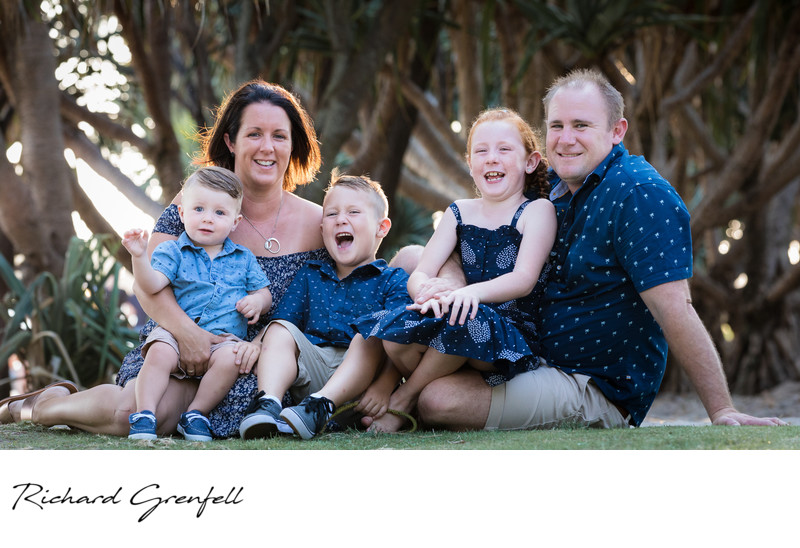 All in blue with minimal patterns. Notice how no one is standing out dramatically because they are all in similar clothes


Pets
Even though we do not have to worry about dressing your pet, there are a few considerations worth thinking about.
Exercise. Is your pup full of beans and excitable? It is a good idea to take them on a good walk or run and burn off some of that excess energy before the shoot. Obviously do not exhaust them, we are just looking to extinguish their personalty or playfulness.... just make it a little easier to get into the photo shoot immediately.
Grooming. Give your pet a bath and give them a good brush. We live on acreage and our Border Collie is always swimming in the dam. I sometimes forget how white she is after a good bath.
Treats. I find treats really useful to get a portrait style photograph. If your pooch is anything like mine, she will sit as still as a statue if there is a treat in the offering.
Toys. If your furry kid has a favourite toy or loves chasing balls bring them along. I love getting shots of dogs chasing balls. They look great.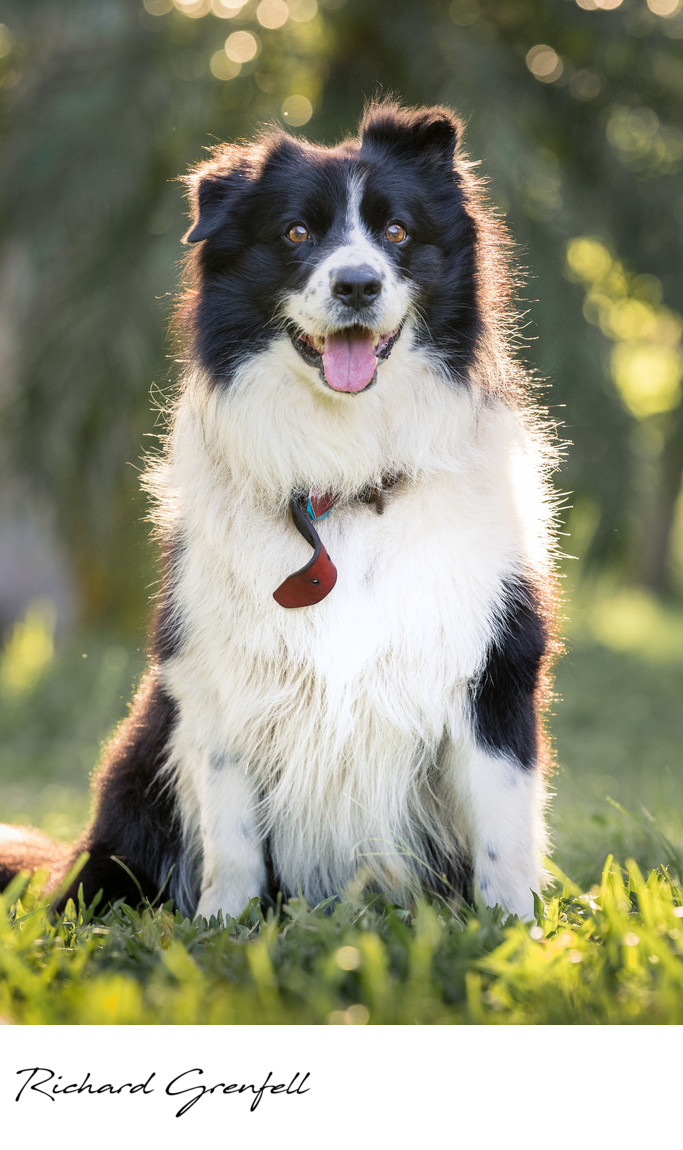 My friends pup, bathed and brushed. So fluffy :)
Preparing for Family Photos